My name is Mike Artwell. I am part of the next generation of designers that will create
ultra-immersive
attractions and rides. I'm a storyteller that can convey my design intentions through
visual communication.
Through my storytelling, I practice architectural, functional, and spatial design. I study design processes, sensitivity and knowledge of material specification, and 
problem-solving.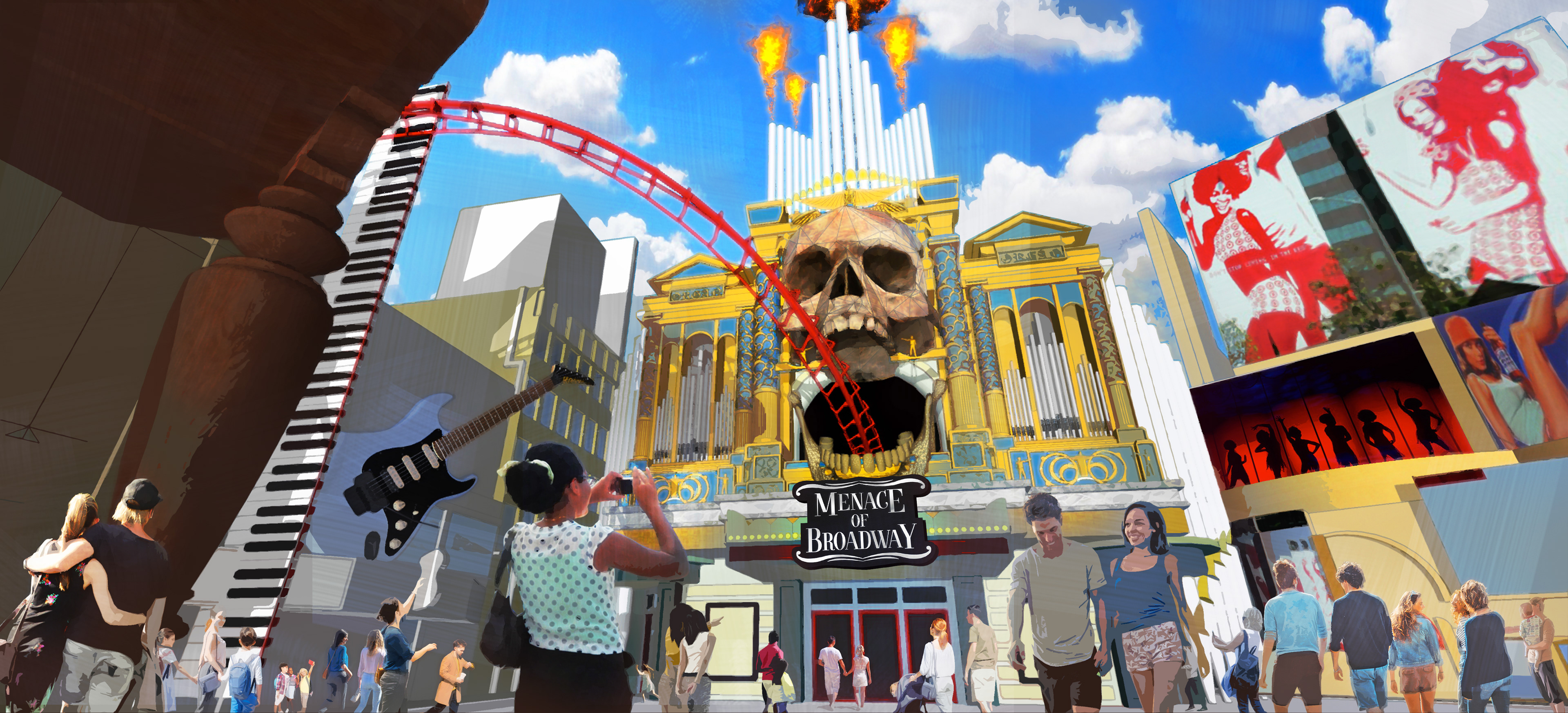 My theme park operations experience has made me a better designer.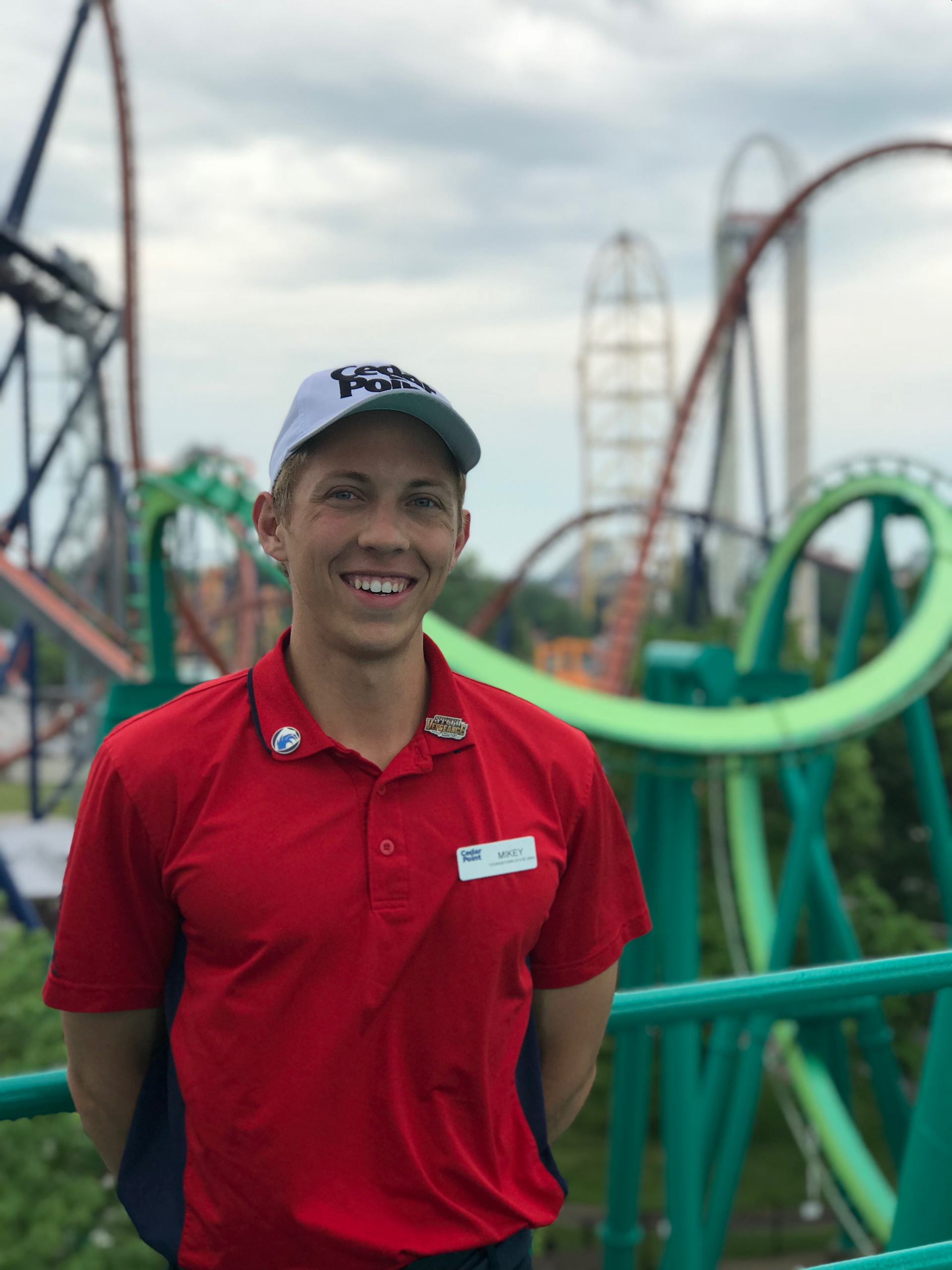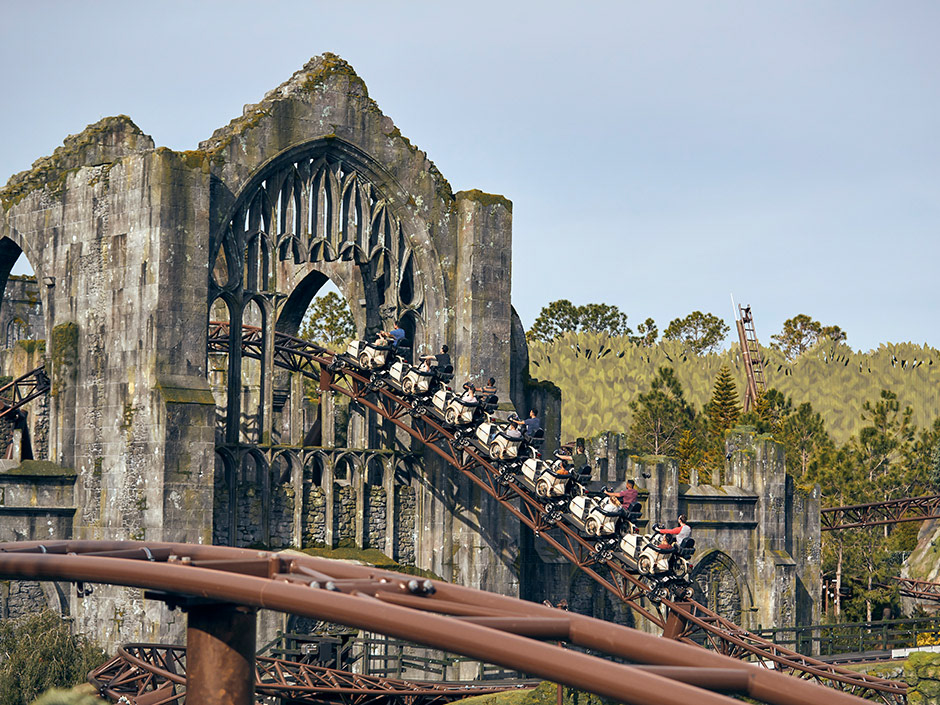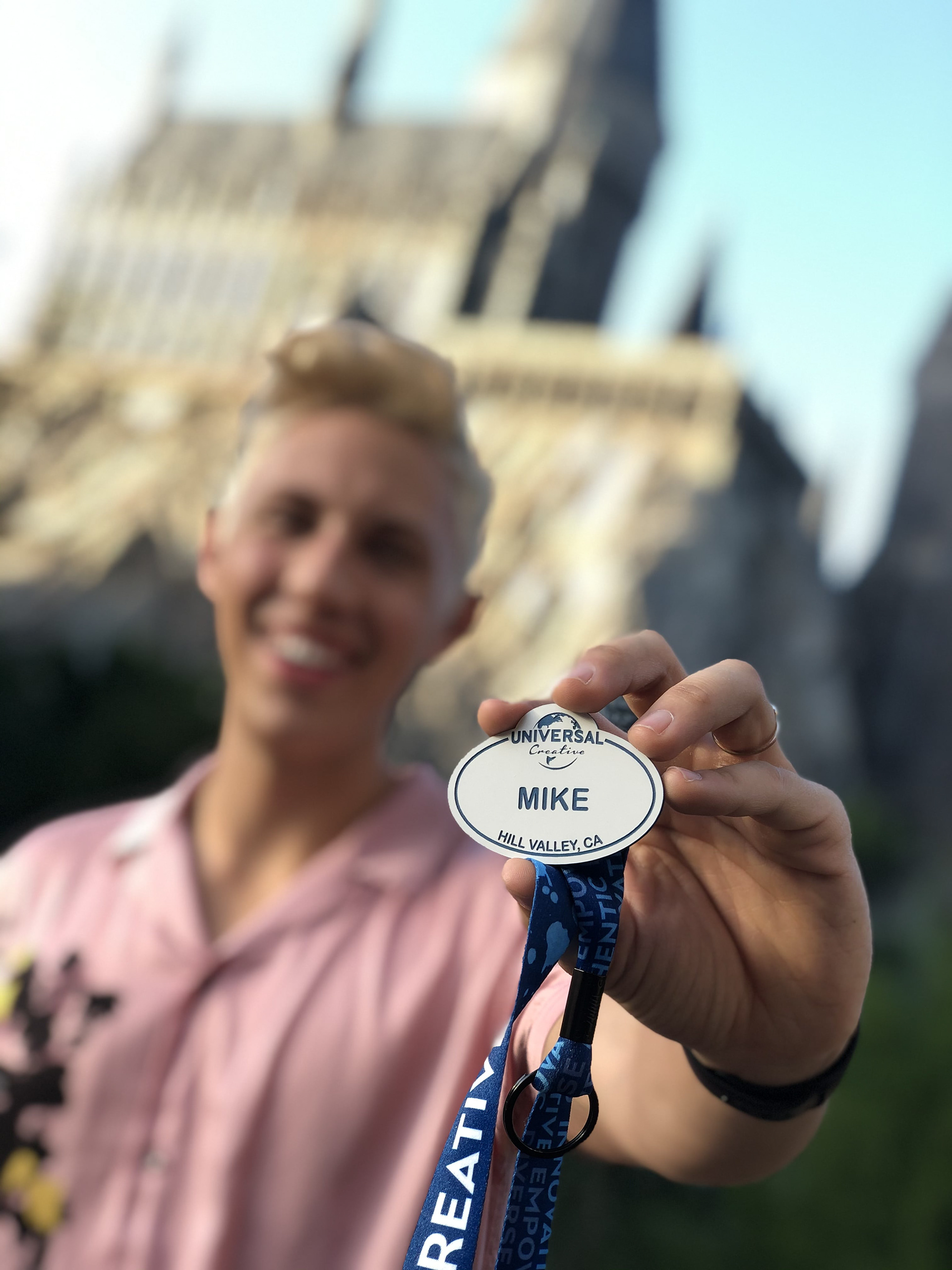 My ride operator resume includes experiences like
Hagrid's Magical Creatures Motorbike Adventure
at Universal Orlando Resort and
Top Thrill Dragster
at Cedar Point. By working on high-throughput attractions like these I can offer another level of thought and intention in my designs. When you have an operations background there's a marriage of design-strategy and understanding that is crucial to new ride and show development. 
"For the past 3 year Michael has demonstrated a sharp and creative mind for problem solving and design ideation. His conceptual skills are matched with excellent visual presentation skills and a real knack for presenting his work in a concise professional manner. Michael's ability to research a problem far exceeded the normal Senior level in our program, his exceptional knack for thematic and graphic design can clearly be seen in his presentations and portfolio. Skill sets and craft aside his knowledge and enthusiasm for theme park design and entertainment experience design is unparalleled. Mike has wanted nothing more than to become a designer of Theme Parks and to work for one of the worlds best providers of themed entertainment in the Orlando or west coast attractions."
Associate Professor CIA/Interior Architecture 
"I had the pleasure of working with Michael for the entirety of his internship with Universal Creative's Resort Development team, the arm of the Universal Orlando Resort responsible for delivering new experiences across property in the areas of merchandise, food/beverage, and supporting facilities. In working with Michael on upcoming experiences throughout the resort, my colleagues and I quickly learned of his lofty aspirations within the industry of themed entertainment, and his ceaseless work ethic. He took to his position on our team quickly, and surprised us all with his vast and intimate knowledge of the industry, our design considerations, and the nuances of themed design that have allowed Universal to exceed guest expectations for decades. 
Michael was among the creative minds we tapped to develop concept imagery and mockups for new projects, which is an effective way of communicating the scope of projects to a nontechnical audience. This is his forte. In reviewing the deliverables he produced as an intern on our team, and in sifting through his portfolio online, it becomes immediately apparent that Michael has a talent for animating vivid concepts, in a variety of media. He was able to apply these concepts to a myriad of facility types, such as retail spaces adjacent to attractions, unexplored restaurant concepts, and in his free-time, new attractions. His affinity for themed entertainment drove him to network throughout Universal's broad spectrum of professionals, and I hope he has made industry connections here that will ensure he makes a return to the company soon."
Universal Creative – Resort Development